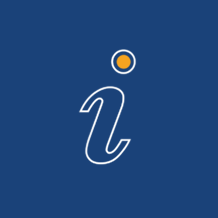 Young people clinics - FOR UNDER 18s and 21s ONLY
Walk-in to sit and wait clinics are available at all three of our centres at the times below:
Castle Circus Health Centre, Abbey Road, Torquay – Tuesdays 2.30pm – 5.30pm – Under 18s only
Devon Sexual Health, 31 Sidwell Street, Exeter – Tuesdays 4.00pm – 6.00pm – Under 18s only
Barnstaple Health Centre, Vicarage Street, Barnstaple– Wednesdays 3.30pm – 5.30pm – Under 21s only
All of our sexual health and contraception services remain confidential, even for those under 16 years old. Appointment-only community clinics
Community clinics for all ages:
Sexual health clinics are also available once a month at Holsworthy Community Hospital, Dobles Lane, Holsworthy.
Appointments can be booked through our Barnstaple Sexual Health team on 0300 303 3989.
From 13 September 2023, a weekly clinic will also be available at the Tiverton & District Hospital, Kennedy Way, Tiverton, every Wednesday with appointments available from 1.00pm– 7.00pm
The clinic will be appointment-only, and appointments will be available via the Exeter Devon Sexual Health service on 0300 303 3989. Current HIV clients are recommended to continue to attend the Exeter clinic as normal.
Starting Friday 29 September, a new contraception clinic will also be opening at the Brixham Community Hospital, Greenswood Road, Brixham. This clinic will focus on long-acting reversible contraception methods such as the contraceptive coil and contraceptive implant.
The Brixham clinic will be held each Friday from 9.30 – 12.00pm. This clinic is also by appointment only, and you can book via the Torbay sexual health clinic on 0300 303 3989.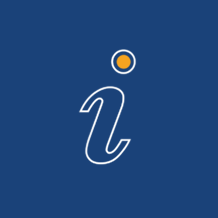 General clinic information
Our hub Devon Sexual Health clinics in Exeter, Barnstaple and Torbay are now all appointment-only. Other than our Young Person clinics – see above – you can no longer arrive at any of our clinics without an appointment. Here's what to do:
Anyone requiring our help needs to call first on 0300 303 3989. If you are unable to call in to the service you can attend our reception desks at our clinics to enquire about how to access the service and make an appointment.
You may be booked onto a triage list and a nurse or doctor will call back as quickly as possible to discuss what you need.

Some patients may be invited in to visit the clinic to see a nurse or doctor face to face, or perhaps to come and collect pills or medication. We can also post some things to a home (or friend's) address, if needed.

We provide emergency contraception (morning after pills), most methods of contraception, STI / chlamydia testing, pregnancy testing and referrals for abortion, if needed.

We can also discuss any concerns about sexual health, contraception or worries about unplanned pregnancy.