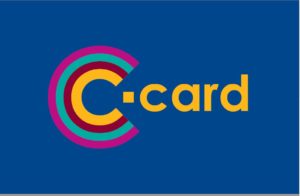 C-Card Scheme
C-Card is a free condom issuing scheme for anyone aged 13-24 living in Devon and Torbay. It works in a similar way to a membership card allowing young people to access free condoms from participating venues such as youth clubs, schools and colleges.
Condoms help prevent unwanted pregnancies and can protect against sexually transmitted diseases. The C-Card is a great scheme to be involved with as it empowers young people to take control over their sexual health
As a participating venue, you will receive dedicated training through our partner providers Eddystone Trust. 
The Eddystone Trust has over 25 years of successful training and professional development. Reflecting sex in the 21st century and responding to challenges within this sector, the C-Card training modules are full of useful facts and practical tools to enable you to deliver the C-Card scheme.
The training can be accessed here. Once training is complete you will receive full support from our C-Card team including:
An induction meeting, either face to face or online
Starter pack and resources including posters  (please see below).
We also provide ongoing support to all C-Card sites. Some of the resources available are:
C-Card posters – available with blank box for personalisation or with contact details
'Ask me about C-Card' badges
If you would like to become a C-Card venue, please contact us on 01392 284965 or email ndht.ccard@nhs.net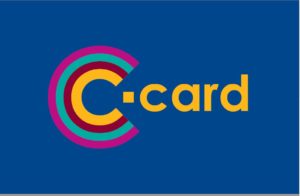 C-Card resources
'Ask me about C-Card' badges – Please ask our team for details.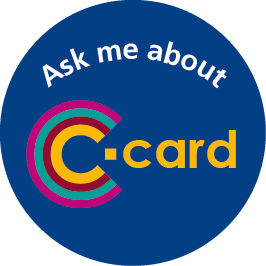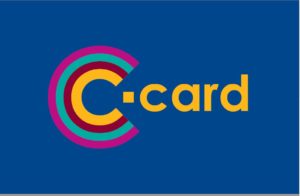 More information
We can also provide support information for talking to young people and social media assets to help promote the scheme.
Talking tips and Fraser Guidelines
If you would like some handouts for young people please download these here:
Please see the Brook website for some great resources on contraception, sexuality, body image, STIs and much more.
The FPA website also has many resources on contraception types, STIs and RSE topics.
Once approved as a C-Card venue, your details will be added to our 'Find a Service' section and you will receive full support from our dedicated C-Card team.
If you would like to become a C-Card venue, please contact us on 01392 284965 or email ndht.ccard@nhs.net